EASY TO USE
Vienna Springs Ring Slings are fully adjustable ring slings that are made to fit comfortably on all shapes and sizes!
From it's fanned out shoulder support to it's snuggly and secure fit, Vienna Springs Ring Slings will make it easy to feel safe and secure with your babe while also allowing you to snuggle on the go!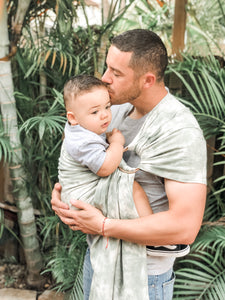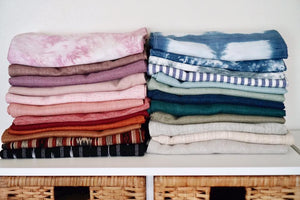 ENDLESS OPTIONS
Whether you are a fan of our shiny Dupioni silk, matte Matka silk, or enjoy a soft Cotton, Vienna Springs Ring Slings are sure to fit your unique taste and style.
With customizable options such as fabric type, length and ring finish, you will be able to find that ideal ring sling, suitable for all kinds of occasions.
PERFECT FOR BONDING
Carefully stitched with love - Vienna Springs Ring Slings are perfect for bonding with your children. Keeping them close enough to kiss allows you to easily savor the love of a warm embrace throughout the day.